Zoom
Richard Sumner from England had been afflicted with the well-known schizophrenia when he decided for a fourth time to take his own life.
Sumner, also a gifted artist, handcuffed himself to a tree and threw the key out of reach. His skeletal remains were found three years later by a woman out walking her dog in the forest.
Sumner apparently tremendously struggled in a last ditch effort to save his life based off the markings on one of his arms.
I don't know how long it would take for a person to die this way but I'd have to imagine there'd be an infinite amount of time to regret such a decision.
Sumner apparently was depressed after his disease took a toll on his personal life and had failed the prior three times he attempted to take his life because he didn't want to upset his family.
Dying
Is an art, like everything else.
I do it exceptionally well.
- Sylvia Plath
On February 10, 1963 Sylvia Plath was found dead of carbon monoxide poisoning in her kitchen. Plath had placed her head in the oven, while the gas was turned on and the pilot light unlit. She was 30.
Puputan, Bali
Honor and pride were the pillars of ancient kingdoms throughout the world, to the point where death was preferable to subjugation.
In 1906 a Balinese ritual mass suicide, known as Puputan, was committed so that its practitioners would avoid being captured and enslaved by the Dutch invaders.
The Raja commanded that all valuables be burnt and that everyone from the youngest child to the wives and priests be marched ceremoniously towards the aggressors.
When face to face with the Dutch regiment, the head priest thrust a dagger deep into the Raja's heart signaling the commencement of Puputan. From here the entire group simultaneously began to kill one another while the women mockingly flung money and jewelery onto the stupefied troops.
Over 1000 Balinese people committed suicide on that warm September afternoon, leaving little for the Dutch to do.
Today children are taught about Puputan and the day is commemorated with make believe street reenactments.
Peoples Temple was a religious organization founded in 1955 by Jim Jones that, by the mid-1970s, included over a dozen locations in California including its headquarters in San Francisco.
It is best known for the events of November 18, 1978, in Guyana, in which 918 people died at the Peoples Temple Agricultural Project (informally, and now commonly, called "Jonestown") and nearby airstrip at Port Kaituma, and Georgetown in an organized mass suicide/killing.
The mass suicide and killings at Jonestown resulted in the greatest single loss of American civilian life in a non-natural disaster, prior to the events of September 11, 2001. Casualties at the airstrip included, among others, Congressman Leo Ryan.
Christine Chubbuck
Christine Chubbuck (August 24, 1944 – July 15, 1974) was an American television news reporter who committed suicide during a live television broadcast.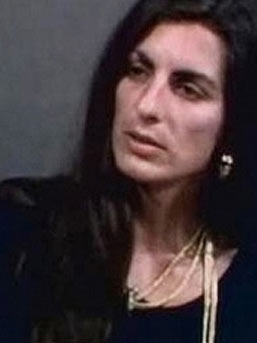 On the morning of July 15, 1974, Chubbuck confused co-workers by claiming she had to read a newscast to open her program, Suncoast Digest, something she had never done before. That morning's talk show guest waited across the studio while she sat at the news anchor's desk. During the first eight minutes of her program, Chubbuck covered three national news stories and then a local restaurant shooting from the previous day. The restaurant was the Beef and Bottle Restaurant at the Sarasota-Bradenton Airport on U.S. 41.

The film reel of the restaurant shooting had jammed and would not run, so Chubbuck shrugged it off and said on-camera, "In keeping with Channel 40's policy of bringing you the latest in blood and guts, and in living color, you are going to see another first—attempted suicide." She drew the revolver and shot herself behind her right ear.
Chubbuck fell forward violently and the technical director faded rapidly to black.

Camera operator Jean Reed later recalled she thought it had been an elaborate prank and did not realize Chubbuck had actually shot herself until she saw Chubbuck's twitching body. The station quickly ran a standard public service announcement and then a movie.

Some television viewers called the police, while others called the station to inquire if the shooting was staged.


" She had written something like 'TV 40 news personality Christine Chubbuck shot herself in a live broadcast this morning on a Channel 40 talk program. She was rushed to Sarasota Memorial Hospital, where she remains in critical condition.' "
—Mike Simmons, TV-40 news director, quoted in The Dallas Morning News
After the shooting, news director Mike Simmons found the papers from which Chubbuck had been reading her newscast contained a complete script of her program, including not only the shooting, but also a third-person account to be read by whatever staff member took over the broadcast after the incident. He said her script called for her condition to be listed as "critical."

Chubbuck was taken to Sarasota Memorial Hospital, as her script had predicted; there, she was pronounced dead fourteen hours later. Upon receiving the news, a WXLT staffer released the information to other stations using Chubbuck's script.
The Order of the Solar Temple
The Order of the Solar Temple, headquartered in Switzerland and operating in Canada as well, is the secret society that believes in the continued existence of the Knights Templar.
Their aims are to establish correct notions of authority and power in the world, to prepare for the Second Coming of Jesus, and to unify the Christian and Islamic faiths. Their activities include a blend of early Protestant Christianity and New Age philosophy.
For many years, murders and suicides have been associated with the cult, including the 1994 Canadian murder of a 3-month-old boy, who was ritually sacrificed because he was identified as the Anti-Christ.
Then in October of the same year, 48 adults and children were found dead, shot through the head, victims of a mass suicide in a Swiss underground chapel that was found lined with items of Templar symbolism.
Initially they only discovered the body of the farm's owner, 73-year-old Alberto Giacobino, who was lying dead on a bed with a plastic bag over his head. He had also been shot.

The concealed chamber, covered in mirrors, was discovered during a search of the property for further bodies.

Many of the bodies were found with gunshot wounds and plastic bags over their heads. Others were found clasping their hands in prayer. Most of the bodies were clad in ceremonial robes.

According to rescuers, champagne bottles littered the floor and the victims were lying in a star formation.
On May Day, just after leaving her fiancé, 23-year-old Evelyn McHale wrote a note. 'He is much better off without me … I wouldn't make a good wife for anybody,' … Then she crossed it out.
She went to the observation platform of the Empire State Building.
Through the mist she gazed at the street, 86 floors below.
Then she jumped. In her desperate determination she leaped clear of the setbacks and hit a United Nations limousine parked at the curb.
Across the street photography student Robert Wiles heard an explosive crash.
Just four minutes after Evelyn McHale's death Wiles got this picture of death's violence and its composure.